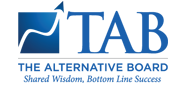 Allan Adams
President
Adams Globalization
"The advice, insights and relationships gained in TAB Board meetings and the personal sessions with Otis Brinkley have helped me increase sales and earnings over 5 times in the last six years."
TAB Top Tier Program
The TAB Top Tier Program is specifically designed for the most accomplished and forward-thinking leaders in Central Texas-the Best of the Best. Top Tier members are highly seasoned chief executives and presidents who run larger private businesses. The TAB Top Tier Program delivers the vital perspective these highly successful CEOs require to see the big picture, validate strategies, test ideas, identify blind spots, overcome challenges and effectively seize opportunities. With a small team of high-level peers, Top Tier board members engage in challenging and candid dialogue under the guidance of a professional, highly trained TAB Facilitator.  The TAB Top Tier Program includes:
The Most Successful Business Leaders in Central Texas.
A truly distinctive blend of structure, challenge and innovation like no other.
Recurrent innovative meetings with a focus on real-time problem-solving and growth planning.
Recurrent coaching sessions with a professional business advisor (TAB Top Tier Facilitator-Coach)
Unlimited access to all TAB services, including:



CEO Express® -- Best Practices Library
Regional, national and international member conferences  
Tips From The Top®
Access to a global network of thousands of business leaders
Some Top Tier Program Benefits
Validated Thinking and Fresh Ideas: The Alternative Board TAB® provides the most effective sounding board for the CEO's toughest decisions—fellow chief executives who have encountered and overcome similar challenges. Fresh ideas and perspectives are the fuel for any organization's continued growth and innovation. The Top Tier Program includes several of the most successful entrepreneurs in Texas.
Improved Decision Making: Premier executives have few people to turn to for seasoned advice and the unbridled truth. By providing a forum where pioneering CEOs can test the trial without the error, Top Tier helps members route out the core issues and critical success factors, avoid potholes and make the most informed decisions.

Focus and Congruence: The larger the organization, the greater the chance for mis-alignment and wasted resources. The members of the Top Tier Board and its TAB Facilitator-Coach will challenge assumptions, uncover opportunities and hold each other accountable for taking action.
Priceless Relationships: It can be Lonely at the Top. Elite entrepreneurs understand this fact more than most. Relationships among TAB Top Tier members are invaluable from a business and personal perspective.
Improved Performance: The Bottom Line. TAB is committed to improving members' performance so their companies can perform better and so they can live more fulfilling lives.
Top Tier members are selected by invitation or recommendation only, based upon a variety of business, leadership, and personal criteria. Only the most qualified applicants are selected for inclusion.