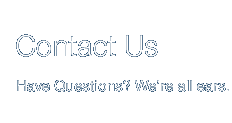 Tommy Wald
President & CEO
Riata Technologies
"As one of the fastest growing technology companies in the nation, TAB provided me with valuable insight from my peers that helped me navigate through the various business issues that confronted us. Every small growing company owner will find that TAB addresses the key strategic issues we deal with everyday."
Contact Us
You deserve the best.
The need for real leadership has never been greater than it is during today's rapidly changing times. To address this situation, Z/Three and TAB-Austin offer a wide variety of programs created to rapidly improve the business and personal lives of busy, forward-thinking executives.
As a member of The Alternative Board, you will join thousands of other business owners in a time-tested process including peer-learning and interaction, best-of-breed assessment tools, vast on-line resources, best practices, and virtually unlimited local and international networking opportunities, all designed to significantly improve the effectiveness of an executive's life.
To apply for membership or to nominate a friend or colleague, simply provide the following information: