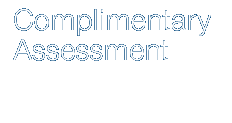 Lou Manitzas, President, OneSource Financial
"We were looking for a sales management system that reflected the way in which we thought sales should be done, built on relationships, not rates.  Working with Uncommon Sense and the team at Z3 has allowed us to automate our sales process and build systems to truly reflect where we are in the transaction, not a salesmen's view of the world.  This has enabled us to better forecast, plan resources and execute on more profitable sales vs. spinning our wheels on sales that do not make sense."
Complimentary Business Assessment
Do You Need a Business Coach?
Successful entrepreneurs use their valuable time, money and resources wisely.  They understand the importance of working ON (versus IN) their business and use tools to help them measure their effectiveness.
By developing a profile of the strongest and most vulnerable parts of a business, a business leader can save an enormous amount of money by determining the most effective way to allocate vital resources.
The TAB Business Vantage® is a highly sophisticated on-line tool designed to help business owners and executives gain a competitive advantage.  It allows you to objectively assess your company from a comprehensive, analytical perspective and to develop appropriate plans to address uncovered issues. You will also discover how to generate a higher return on investment of your time, energy and dollars.
If you are seeking to gain a realistic perspective of the strengths, weaknesses and blind spots of your company and develop a top level, validated plan to improve your things today, the TAB Business Vantage® is the perfect place to start.
I wish to take the following complimentary assessment:
I would like to arrange for a complimentary business coaching session: