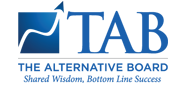 Cindy Figer
President
New Canaan Farms
"Membership in TAB has helped me stay focused on big picture items rather than just dealing with daily details. It has helped me learn to work on my business and not just in it."
TAB Emerging Entrepreneur Program
Advisory Boards of Austin
The TAB Emerging Entrepreneur Program has been created specifically to help small company owners to grow their sales and to build their companies to be strong and prosperous over the long haul.
Small companies, BIG Success.
Small business owners face greater challenges than ever before. Resources are strained, competition is intense, and each day can present a new emergency. The Emerging Entrepreneur Program provides a forum for presidents to rapidly increase their top line revenue, while rising above the urgent in order to focus upon the strategic decisions that will drive company value and growth.
Emerging Entrepreneurs have a need to gain quick, practical solutions in a time efficient manner. This unique program offers many of the unprecedented tools and services that are included in the TAB Top Tier and Strategic CEO Programs, at a price that is affordable by any private business owner.
Small group sessions meet monthly in a professionally facilitated board meeting.
Vital content, specifically relevant to Board members is delivered in a structured format in order to ensure rapid learning and results-oriented action.
Monthly personal business coaching sessions with a professional business advisor (TAB Certified Facilitator-Coach)
Unlimited access to all TAB services, including:
CEO Express -- Best Practices Library
Regional, national and international member conferences
Tips From The Top®
Access to a global network of thousands of business leaders
The TAB Emerging Entrepreneur Program is the world's most powerful business resource for small business owners. It offers the following benefits:
Advice from PRACTICAL Experts: Small business owners do not have the luxury of being able to continuously re-invent the wheel. Successful emerging entrepreneurs know how to leverage the experience and wisdom of people who have been there before and who understand how to navigate the trials and tribulations of running a small business. By providing a forum where entrepreneurs can learn and implement practical best practices and where they can test the trial without the error, TAB Emerging Entrepreneurs avoid the mistakes of those that came before them, generating a tremendous Return on Investment.

Increased Agility and Flexibility: Private owners must be nimble enough to react to change and strategic enough to outmaneuver competitors and market forces. By offering a structured system that provides outstanding value in a highly enjoyable environment, this program helps leaders make the right moves at the right time in order to grow and prosper.

Validated Thinking and Fresh Ideas: The Alternative Board TAB® provides the most effective sounding board for your toughest decisions—fellow executives who have encountered and overcome similar challenges. Fresh ideas are the fuel for any organization's continued growth and innovation. TAB members continuously challenge assumptions and bring the varied perspectives that are required for a small business owner to make tough decisions with confidence and precision.
Better Decision Making: Working with a Certified TAB Facilitator-Coach and using the multiple resources in the CEO ToolKit©, members will develop a rock-solid business plan. This plan will guide decisions to support continuing growth and profitability. TAB Emerging Board Members will be provided with all the tools they need to monitor critical indicators in order to run their business in the most effective and productive manner.
Increased Focus and Performance: TAB members understand what to do, how to do it and why they are doing it. They know how to focus their energy and the resources of their company in areas that will help them exceed their business and personal goals. This increased clarity and improved focus provides accelerated revenue growth, increased valuations and the peace of mind of knowing the company is well-position to continue to succeed.
TAB Emerging Entrepreneur Members are invited to join a group following a careful interview process to determine specific desires, requirements, and goals to ensure they are placed onto the appropriate board. Only qualified and dedicated candidates are selected for membership.