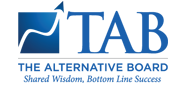 Tim Self
President
Applied Mechanical
"TAB discussions have allowed me to gain a more comprehensive perspective of the internal and external forces on a business. This improved visibility has allowed me to develop and implement better business planning. Especially with respect to sales and controls."
The Key Executive Forum
The Key Executive Forum (KEF) is an executive development program for first-time entrepreneurs, partners and service providers. KEF utilizes a highly structured, yet interactive process including educational content, best of breed planning, assessment tools and peer discussions. It is ideal for committed, productive, forward-thinking executives and professional service providers such as attorneys, bankers and accountants.
Business owners seeking to develop key leaders or to implement a succession plan also look to the Key Executive Forum.
A popular saying goes: "if you keep behaving the same way, you will get the same result". This is NOT TRUE in today's global business environment. As a business leader, the truth is that if you continue to behave the same way and do not grow and lead, you will FALL BEHIND. A more accurate statement for today's ultra-competitive climate may be "Develop Yourself or Perish!"
The emerging leaders and seasoned executives of the Key Executive Forum will grow in the areas of:
Leadership
Management
Strategy and Planning
Marketing
Human Resources
Sales
Finance
Operations
Information Technology
KEF members will grow in understanding of all aspects of business and will become able to apply their newly acquired knowledge, ideas, advice and processes in rapidly growing their respective organizations or practices. KEF members gain an instant network of high level business experts to help them to develop their leadership and management competencies through coaching, to meet tough challenges and to better serve their firms and clients.
The Key Executive Forum offers:
Practical Business Education: Today's busy executives have little time to spare, but must stay ahead of the curve. Only the strongest will survive and prosper. KEF offers a highly practical and extremely effective way to develop the skills, knowledge and wisdom to win in today's competitive business community. Best practices will be shared by the premier experts in Texas. You will also have access to the best tools available anywhere in the world.
Priceless Relationships: Relationships among Key Executive Forum members are invaluable from both business and personal perspectives. Only those who have "walked in your shoes" can understand the challenges (and joys) of what it is like to be a business leader today. As an added bonus, all Key Executive Forum members are granted unlimited access to the Business Owner Success Series (BOSS).
Validated Thinking and Fresh Ideas: KEF provides an outstanding sounding board to test your toughest decisions—fellow executives who have encountered and overcome similar challenges. KEF members continuously challenge assumptions and bring the varied perspectives that are required for an executive to make the most difficult decisions with confidence and precision.
Unlimited Growth: KEF participants gain access to a program and community of unlimited learning and development, enabling each member to grow as much and as quickly as they choose. KEF members gain practical guidance from a diverse range of disciplines, industries, experts and perspectives, helping them to produce better results in their own lives and organizations.
Better Performance: Z/Three is all about PERFORMANCE. The Key Executive Forum incorporates a carefully selected portfolio of the time-tested practices, tools, structures and processes that have helped our clients to consistently build more fulfilling lives and stronger companies for many years.
Only qualified and dedicated candidates are invited to apply for membership in the Key Executive Forum. All KEF members possess an unconditional commitment to develop their professional competencies and a focus on creating dramatic improvements in their business relationships and organizations.
Z3 Performance Development, Inc. is the home of TAB-Austin. Membership in The Alternative Board TAB® means inclusion in the world's most powerful network of high-level entrepreneurs and executives, each committed to achieving greater results in their business and their lives. It's an exhilarating, ultra-collaborative community, one that is completely unique. Membership offers an advantage not available anywhere else in today's business world.
Freedom Through Results, Results Through Responsibility…©