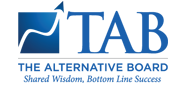 Dan Steinborn
President & CEO
PrintGlobe.com
"TAB has helped me develop my business and personal skillset in so many important ways. My business has won awards for our growth several years in a row since joining TAB. I highly recommend a TAB Board for any CEO who wants and is committed to taking his/her company to the next level. "
TAB Strategic CEO Program
Specifically designed for the committed leaders of prosperous private companies, the TAB Strategic CEO Program sharpens its members' focus on strategy and growth.
Your Success Recipe to go from Good to Great
Today's private business owners face great challenges. Talent is scarce, resources are limited and competition is pervasive. It is easy for executives to become distracted by daily fire-fighting. The TAB Strategic CEO Program provides a methodology to build a World Class Sales Organization and a structure that permits leaders to rise above the urgent in order to focus on the strategic decisions that will propel their company to the next level. Thousands of successful CEOs have relied on this TAB program to grow their companies and to improve the quality of their lives.
Small group sessions meet monthly in a professionally facilitated TABBoard meeting.
Vital content, specifically relevant to Board members is delivered at each session.
Monthly personal coaching sessions with a professional business advisor (TAB Certified Facilitator-Coach)
Unlimited access to all TAB services, including:
CEO Express® -- Best Practices Library
Regional, national and international member conferences  
Tips From The Top®
Access to a global network of thousands of business leaders
The TAB Strategic CEO Program is the world's most powerful resource in the world for private business owners
It offers the following benefits:

Improved Decision Making: Executives have few people to turn to for seasoned advice and the unbridled truth. By providing a forum where premier CEOs can test the trial without the error, the TAB Strategic CEO Program helps members route out the core issues and critical success factors, to avoid potholes and to make informed decisions.
Increased Agility and Flexibility: Small businesses must be nimble enough to react to change and strategic enough to outmaneuver competitors and market forces. The TAB Strategic CEO Program offers the vital perspective leaders require to make the right moves at the right time in order to grow and prosper.
Validated Thinking and Fresh Ideas: The Alternative Board TAB® provides the most effective sounding board for a CEO's toughest decisions—fellow chief executives who have encountered and overcome similar challenges. Fresh ideas and perspectives are the fuel for any organization's continued growth and innovation.
Strategic Planning and Recurrent Business Health Check-Ups: Working with a Certified TAB Facilitator-Coach and using the multiple resources in the CEO ToolKit©, members will develop a bullet-proof operational business plan. They will also have everything necessary to monitor critical indicators in order to run their business in the most effective and efficient manner.
Increased Focus and Performance: TAB member companies consistently outperform their competitors. TAB members understand what to do, how to do it and why they are doing it. They know how to focus their personal energy and the resources of their organization in areas that will provide the greatest return on investment. This increased clarity and improved focus provides accelerated revenue growth, increased valuations and the peace of mind of knowing the company is well-position to continue to strengthen and prosper.
TAB Strategic CEO Program members are invited to join after a comprehensive interview process to be sure they placed into the group where they will gain maximum value. Only the most qualified candidates are selected for membership.